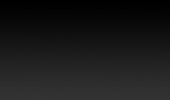 My name is Frazer Smith and I bought my 348 in spring 2005. I became frustrated with how long the electric windows took to wind up and down, and being an electrician by trade, I decided to investigate.

I contacted others who owned 348s made 1989 - 1993 and gathered information from the forums. It seemed that there was a fundamental problem with the original wiring that supplies and controls the electric windows, resulting in very slow operation and in some cases, either having to have the engine running to operate them, or worse still, having to lift the window by hand while holding the button.

I began by greasing the runners, which made little difference. I then spoke to a couple of places that work on Ferraris, said a common modification was to shorten and re-route the earth wire to the passenger door, as it currently is run unnecessarily from the other side. I was then put in touch with a local 348 owner that had this done to his car and found his windows were almost as slow as mine and still unacceptable.

Next, I tried powering the windows directly from a 12v power supply and found that the motors are well up for the job and perform perfectly when powered this way. I then reconnected the original wiring and measured the voltage of the supply under load as the window was in motion. I was amazed to find that only 7 volts was present! This is due to the high current causing voltage drop through the long length and thin wires. I needed to find a solution which allowed more current to flow - without having to rip out and change the factory wiring. At first I considered putting a separate battery in the door, but decided that this would not be suitable, as the batteries would have to be both lightweight and maintanence free, which would make them expensive.

I eventually came up with my 12v Switch Module. It's compact, lightweight, water tight, maintenance free and fits perfectly in the door, just below the speaker. By following the installation guide supplied, it can be fitted in around 45 minutes as it a simple 3 wire installation, and will save spending time and money at a garage, who's solution could still leave you feeling disappointed with the results.

For any questions
regarding this
product please call Frazer Smith on:

+44 (0)7813 866269
8.00am to 11pm
UK time

or