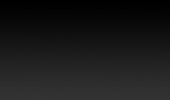 For any questions
regarding this
product please call Frazer Smith on:

+44 (0)7813 866269
8.00am to 11pm
UK time

or



You can order the modules in 4 ways.

Paypal payment in GBP (world wide)
UK Cheque in GBP (UK only)
Direct into my bank,I will provide the details you will need. (world wide)
Cash on collection or Cash in a registered letter where I will sign for it (UK only)

Price is £60 GBP per module. The minimum order is a pair.
I ship worldwide, you will receive your modules in a sturdy package which includes instruction sheet for simple installation. All packages are shipped with appropriate insurance and a signature on delivery will be required.

POSTAGE
Shipping to UK is £4.50 GBP per pair
Shipping to Europe is £7.50 GBP per pair
Shipping to US is £10.00 GBP per pair

There is no charge for packaging or handling, prices above are the actual cost of postage.

Please email me with your inquiry and together we can confirm your order and get the modules on there way to you ASAP!